British diplomat traveled through Balkans and Serbia in the middle of the 19th century and wrote a book about it. Now, two centuries later, I will let him escort me on my journey – through my own country!
Read more about it in the Glimpses of the 19th-century Serbia special series!
(All the links to anecdotes and stories are to be found below. Every short story is followed by the article piece, and the series is up for the whole month. If you would like to read it in Serbian, no worries – just click Srpski below the image if on your mobile, or on the sidebar if you read this on desktop.)
Enjoy this incredible journey and great landscapes of lavish nature in Serbia!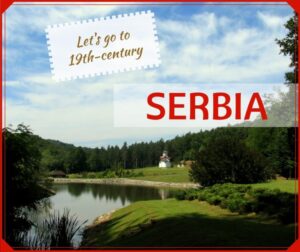 Glimpses of the 19th-CENTURY SERBIA: